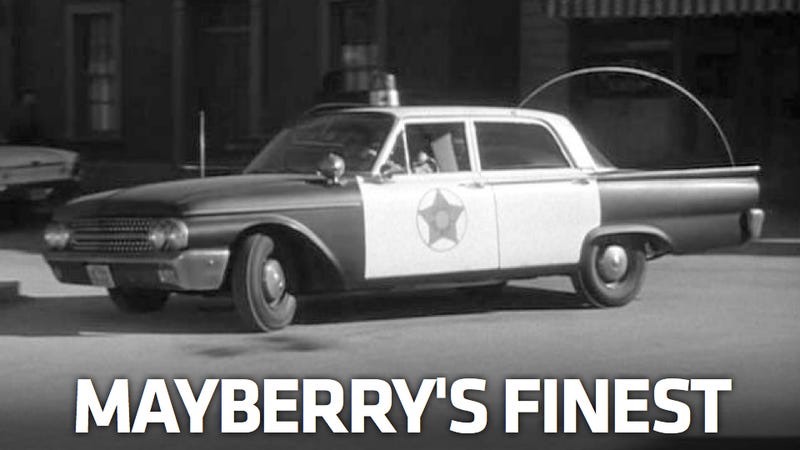 Regrettably, Andy Griffith passed to the great beyond Tuesday. At 86, he could tally a successful life as one of Hollywood's quintessential nice guy actors and North Carolina's favorite mascot.
While we will miss Griffith's wry humor and gentle North Carolinian charm, we can take heart that Mayberry squad car replicas seem to be a thriving American tradition. Ride on, Sheriff of Mayberry.
Although Griffith played a number of roles over the years, he is best known for his portrayal of himself as the Sheriff of fictitious Mayberry, N.C. (loosely based upon his hometown of Mt. Airy, N.C.) from 1960-1968.
Growing up, I spent a lot of time at my grandparents' house in North Carolina, enjoying wafts of warm, humid, pine-scented breeze drifting in through the open windows as I watched Andy Griffith Show reruns. It didn't matter that most of the show's episodes were black and white; so was our TV.
Already a car nut, I watched intently as the show's characters piloted huge American land yachts from scene to scene, comparing them with cars of the same vintage that were so often for sale in front of farm stands and run down gas stations.
A number of awesome cars were featured in the Andy Griffith Show over its nine year run, but Griffith's squad cars were always Ford Galaxie 500 sedans. Fords were increasingly featured as the show reached its later years, undoubtedly because of a sponsorship from Ford Motor Company.