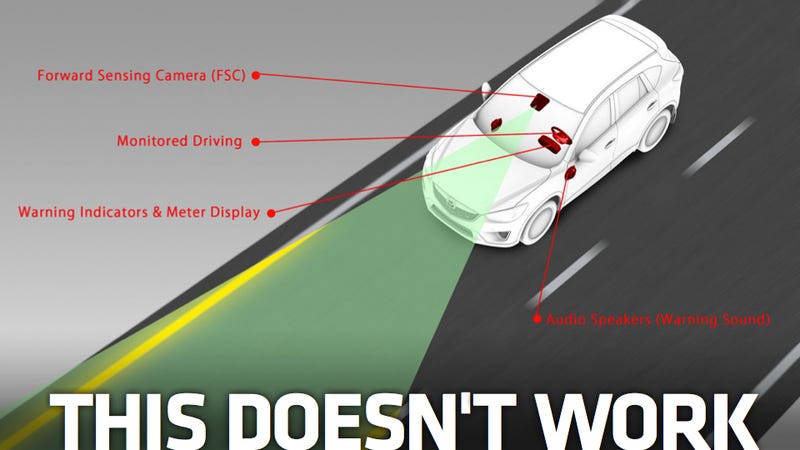 You would think that high tech safety options like automated low speed braking, adaptive headlights, and lane departure indicators would make cars safer to drive.
For the most part they do, but the crunchers of cold, hard numbers at the Highway Loss Data Institute discovered that lane departure indicators are doing more harm than good.
HLDI, a division of the Institute for Highway Safety, doesn't go into a lot of detail about why lane departure warning signals correlate with more wrecks, but the numbers don't speak for themselves. Cars with that particular safety technology logged more crashes than with cars without. No assumptions were made or conclusions reached, just plain ol' statistics.
The exception was Volvo, which paired its lane departure warning system with a forward collision warning/automatic braking system in an XC60. It suffered fewer accidents than its gadgety competitors. But researchers also tested Buick and Mercedes models equipped with lane departure warning technology, and they didn't fare so well.