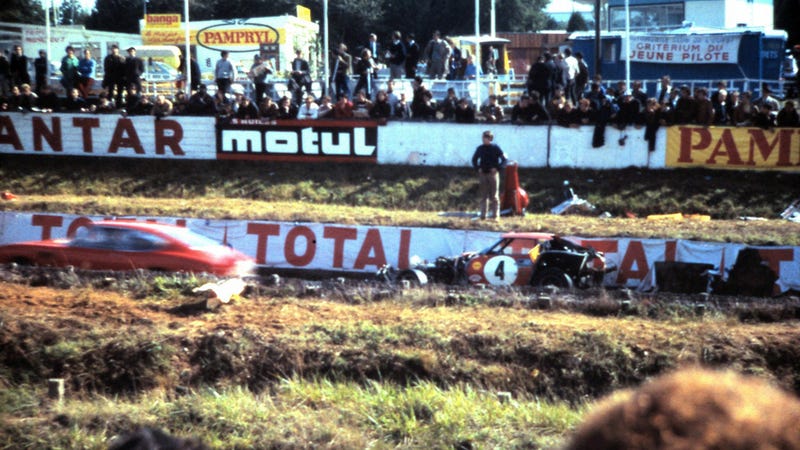 In 1967, public attendance at the 24 Hours of Le Mans was higher than it had ever been before, perhaps even in the history of motorsports. One year later and attendance had dropped to less than a quarter than that '67 high. Why?
It was all thanks to the student revolts of 1968. Young people were anti-authoritarian now, and opposed to the classic, old man's thinking motor racing that was going on in France. Globalism was in, drugs were in, Le Mans was out. Those protests, however, had more of an effect on Jalopnik than making one of our favorite races less popular.
One thing that broke down in '68 was the distance between college student and professor. The idea that one person would stand up front and eager young faces would sit and watch, listen, and memorize became obsolete. Classrooms are nowhere near as strict as they were before, and the level of interaction between professors and students rose.
We got a new commenting, er, discussion system today, and it brought the writers and all of you a lot closer together than we've ever been before. One fine example of the kind of stuff we were seeing today (when Torchinsky and Ben weren't drooling over some ZAZs) was an interesting, engaged discussion between teampenske3 and Micki Maynard.