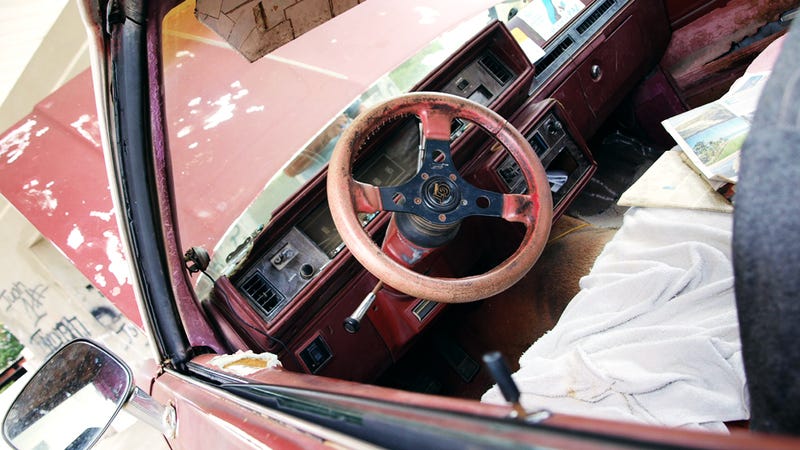 I found this '78 Oldsmobile in an abandoned gas station Guánica, Puerto Rico. I started taking pictures when the owner walked over and started talking to me about his car. But I don't speak any Spanish, and he didn't speak any English.
It didn't really matter though. His car was in no way in the best shape, but it was big, it had style, and it ran. I could tell he was proud of his Cutlass and made a good enough job communicating how much I liked it, too. The car crossed the language barrier.
Getting a chance to see people's hard work is one of the reasons why I like getting out into the world and shooting cars, not just staring at glossy online supercar and muscle car pictures. Of course the internet is a great place for owners to talk with the rest of us plebes, and while we were indeed oogling at some glossy online pics of a supercar, one owner and regular commenter, Mr. 12C, chimed in to talk about what it's really like to own one of these things.