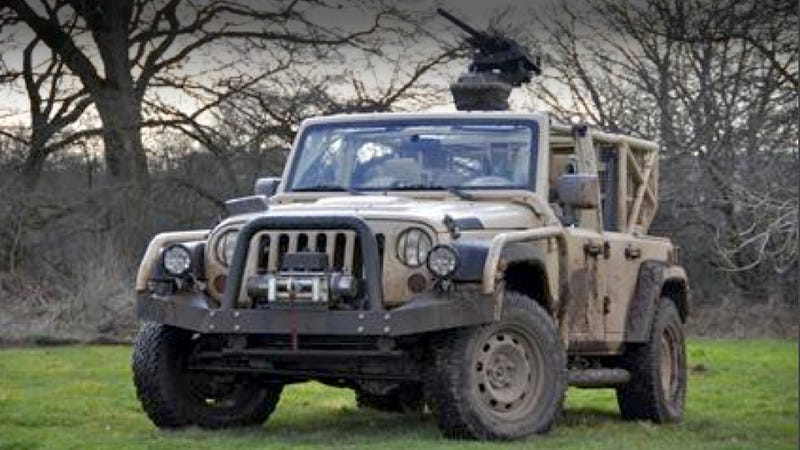 American tactical vehicles have become huge and complicated over the years, to the point that considering a Jeep Wrangler as an alternative is almost counterintuitive. But that's where the American military's offroad prowess all started, after all, even if U.S. military planners show little inclination for going in that direction.
But British armored car maker Jankel has gone retro, bringing back the military Jeep. It's already sold the modified JK-8s to Ghana and Uruguay, and even the Swiss army is checking them out.
U.S. Armed Forces will hang on to their big Mine Resistant Ambush Protected (MRAP) trucks and Joint Light Tactical Vehicles (JLTV) for now, but there's a market for the smaller trucks in countries with already small or shrinking budgets.