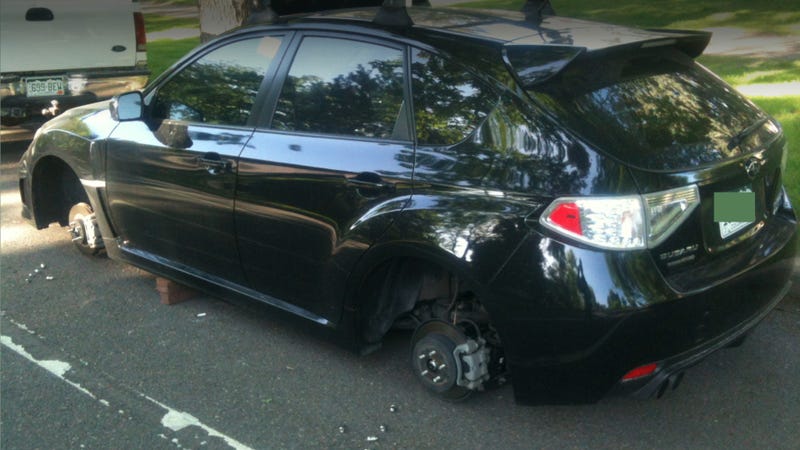 My friend Dave was pretty surprised when he walked outside to jump in his car yesterday morning. There it was, sitting on four small bricks, lug nuts clustered in little piles around each hub, missing its wheels. It's not like the car was in a crappy neighborhood; it was a couple of blocks away from the Denver Country Club.
What was chilling about the whole affair was the surgical precision and speed with which the theft appeared to have been carried out. And Dave hasn't been the only one targeted in that posh neighborhood over the last couple of weeks.
His car is nice, but it isn't especially fancy; a black 2011 Subaru WRX STI with stock everything, including the rims. But when Dave contacted the police about the theft, the officer taking the report said that his was the fourth precision wheel theft over the past two weeks. After he'd gotten over his shock and called a tow truck to take the car away for re-wheeling, he walked around the corner, where another WRX owner was picking up lug nuts off of the ground. The bricks were there, too, but the wheels hadn't been taken. The thieves had apparently aborted mission and left in a hurry.