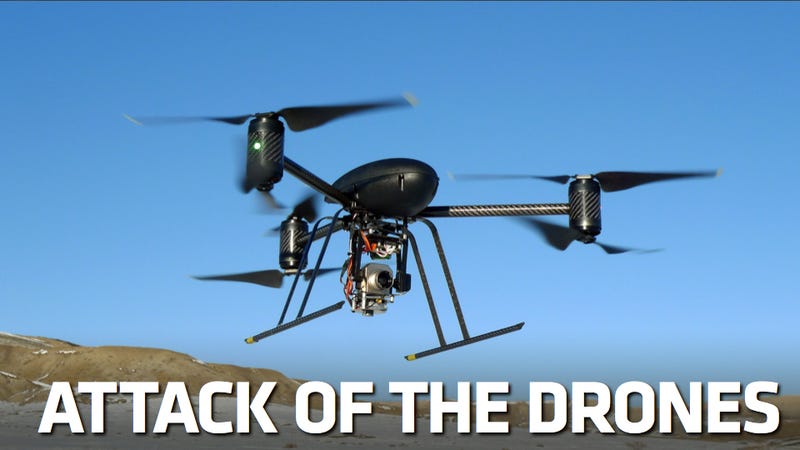 Drones aren't just for the military anymore. Department of Homeland Security grants gave hundreds of law enforcement and fire agencies across the country access to them. But DHS may have jumped the gun, as the Federal Aviation Administration hasn't yet okayed populating America's already busy skies with unmanned aerial vehicles.
Backed by the drone industry, Congress is trying to push forward an FAA rule that will allow more drones to fly in civil airspace. But not without a fight from advocacy groups asserting that a sky full of hovering cameras would invade peoples' privacy.
That the drones were hurriedly purchased to take advantage of free federal money is not surprising. DHS has given out $31 billion in grants to state and local governments since 2003, covering everything from drones for police and fire departments and shotguns for state park rangers to armored personnel carriers for local sheriff's departments.