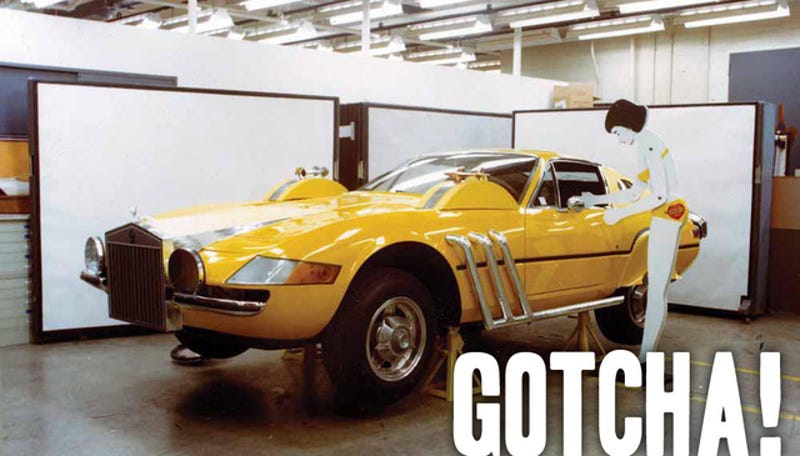 Chuck Jordan is one of the most famous car designers of all time and, like all enthusiasts, he loved his Ferraris. The only problem was he was the lead designer for General Motors, not Ferrari, so one day his employees at the GM Design Center decided to have a little fun with his prized Daytona.
Here's the rarely heard story of an incredible car prank.
If you've ever daydreamed about being a car designer, and let's face it, we all have, you've probably mostly been imagining the exciting early and late stages -– the exciting early concept sketches, and the rapture of seeing your design in metal. All that crap in the middle — the measuring, the math, the tedium — that's probably not what you're imagining.
Still, being an auto designer is hard work, and to break that tension pranks get played. Not just pranks, but auto designer pranks, which are even better. Like the one in that photo, played on legendary GM design head Chuck Jordan, the man who brought GM's design into the modern age with cars like the Buick Reatta and before that with icons like the Opel GT and the tailfin-zenith '59 Eldorado.