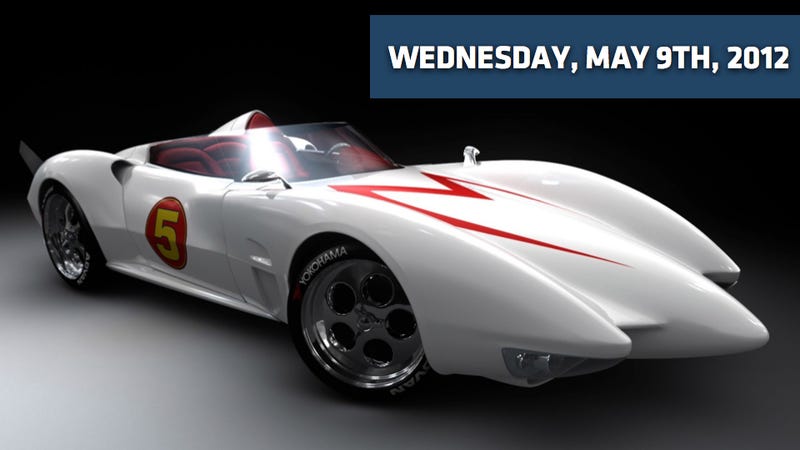 This is the Morning Shift, our one-stop daily roundup of all the auto news that's actually important — all in one place at 9:00 AM. Or, you could spend all day waiting for other sites to parcel it out to you one story at a time. Isn't your time more important?
Just five gears today — there's not a whole lot of industry news out there this morning.
---
1st Gear: GM To Give iPads To Old People Buying Cadillac XTS Sedans With New CUE Infotainment System
It looks like General Motors is learning from the mistakes of its crosstown rivals when it comes to rolling out their new CUE infotainment system with the new full-size Cadillac XTS. The automaker is preparing a customer-service push to instruct buyers to use the XTS sedan's new information and entertainment data system. GM is assigning 25 customer-service representatives in the top U.S. metropolitan markets to help augment Cadillac dealerships in teaching customers to operate the brand's new CUE, or Cadillac User Experience, infotainment system, the Detroit-based automaker said in a statement. Bloomberg tells us that GM's 900 Cadillac dealers have been told to have two people at each outlet handle infotainment questions and additional people in the automaker's call center are being assigned to field inquiries, Mark Harland, manager of customer experience, said in an interview prior to today's announcement. "We're trying to support the CUE, or the XTS launch with the CUE, much in the same way that a lot of consumer electronic stores would support you with a new piece of equipment," Harland said. At least Cadillac knows the buyers of the CUE system will need all the help they can get to use the system. You know, because they'll likely be old. Which might be why every CUE-equipped car will come standard with an Apple iPad loaded with 12 how-to videos about the infotainment system.
---
2nd Gear: Mitt Romney's Having Car Problems Again
Mitt Romney's gotten himself into a little bit of trouble when he talks about money and dogs, but, as The Atlantic Wire's Elspeth Reeve pointed out yesterday, the real "gaffe trap" for the presidential candidate always revolves around cars. Whether it's his wife's multiple Cadillacs, the "height of Michigan's trees," his dog riding atop his car, or the "car elevator" (which, as we pointed out, was complete B.S., and he never should have been knocked for it) — cars are always at the center of his problems. Now he's doing it to himself again — first being against the government-managed bankruptcy of the U.S. automakers and now saying he should get some credit for it. Maybe Romney should just stop talking about cars.