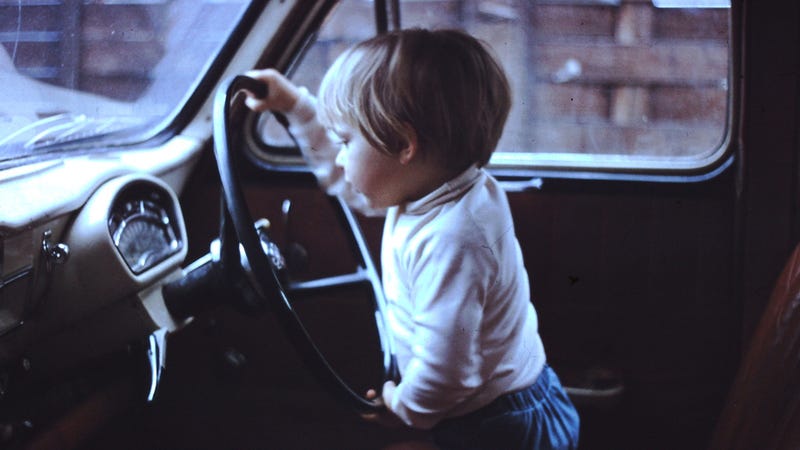 There's something that fundamentally changes - physically changes - in growing hoons. It happens before they even get behind the wheel. Their eyesight actually changes, and I'll explain how.
Whether on a bike, or on a three-wheeler, a young enthusiast begins to see potential hoonage in every landscape. A tightening turn on a path through a park, a tall hill with a long runout, a little ridge that would make a perfect jump. Before ever touching a steering wheel, a young hoon already has every corner in the neighborhood mapped out.
While we were gawking at some drunk, peabrained grandparents endangering their grandkid, Turbolence88 brought up a story of his own, where it didn't take drunk grandparents to cause some mayhem on tiny wheels.