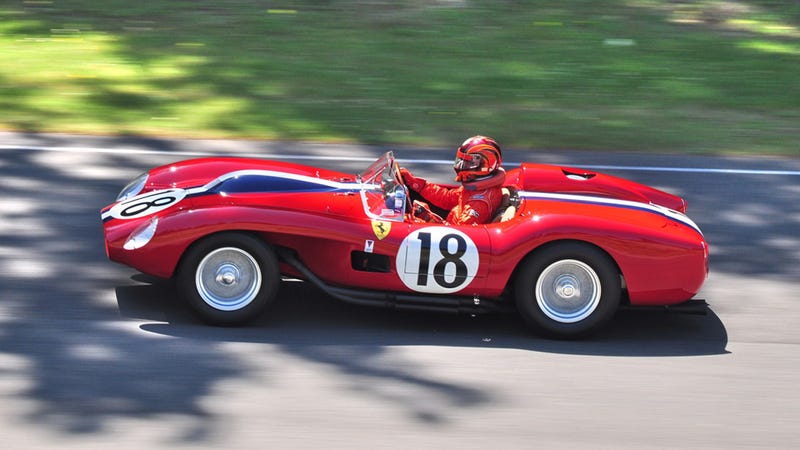 This is a 1957 Ferrari 250TR, chassis number 0666. When it raced in Le Mans with Dan Gurney and Bruce Kessler, it had drum brakes, which had been obsolete for the better part of a decade. Still, it worked.
The sister car to this 250TR won Le Mans overall, and even though Ferrari switched to discs for the following year's 250 TR59, the previous car was a triumph for sturdy, old, proven engineering in the face of something more modern.
Canadian ex-cabbie Mkolabin weighed in on the value of outmoded automotive tech while we were discussing NYC's ugly new outer-borough taxis.