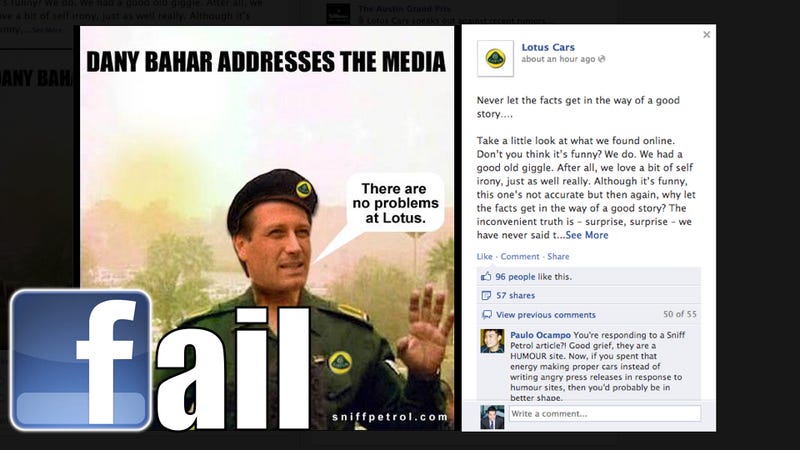 In the annals of corporate history, I doubt any company has ever flipped their shit more completely than Lotus just did in this Facebook post. Meant to be a response to media reports about the automaker's financial problems, management instability, and one mostly harmless joke, it quickly became the ultimate example of how not to engage in public relations on social media.
Come and enter the delusion with us.
Lotus is an automaker that has historically been a money-loser for whatever larger company has owned the tiny niche brand. The current owners — Malaysia's Proton — were just purchased by Malaysian mega corporation DRB-Hicom. That's leading to all sorts of questions about the future of Lotus and its CEO Dany Bahar, who once freaked out when talking to us.