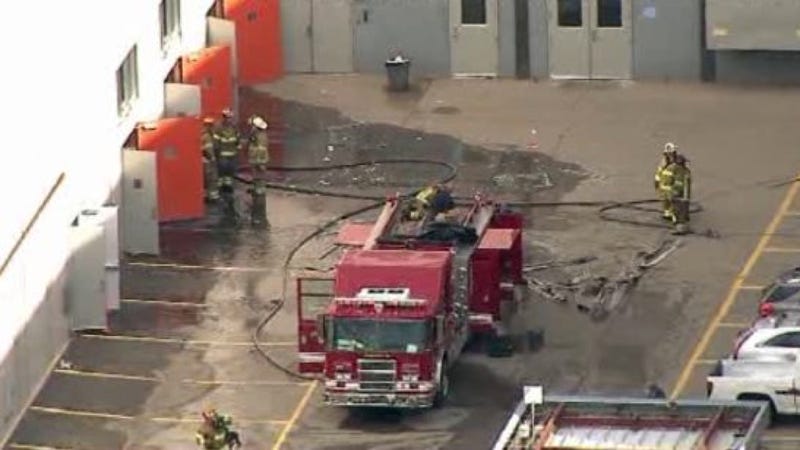 WXYZ, the local Detroit ABC affiliate, reports that there has been an explosion at a battery lab facility on the campus of GM's Technical Center in Warren. Two people have been injured and were taken to nearby hospitals and all employees have been evacuated from that building.
The Warren Fire Department reports that there was a lithium battery explosion at a lab on campus — no word yet on whether it was a Chevy Volt battery but the risk of battery fires in post-crash Chevrolet Volts was recently investigated by the National Highway Traffic Safety Administration, and GM Chairman and CEO Dan Akerson testified before the federal agency. But, NHTSA closed the investigation in January and released a finding showing no safety issues.
The Detroit News has the following statement from GM:
"We're aware of an incident this morning at one of our labs at the GM Tech Center that required a fire and emergency response," said GM spokesman Greg Martin. "All employees are accounted for, and we're trying to learn more details and we'll share them when we can."
UPDATE: One Jalopnik commenter tells us: