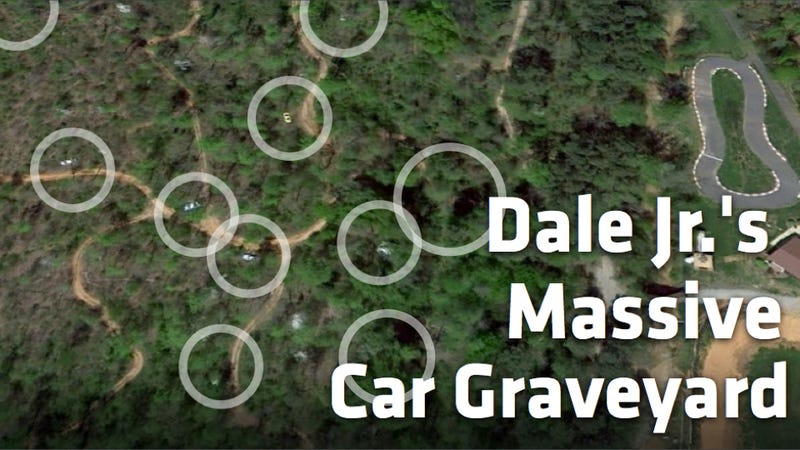 NASCAR driver Dale Earnhardt Jr. isn't a car collector. He's a car hoarder. Want evidence? Just turn to Google Maps to see the smashed-up race car graveyard on his massive property outside of Mooresville, North Carolina.
It's a little strange, but mostly incredible, since the cars were all destroyed in accidents. Check out all the stuff he's collected inside and let's see how many we can identify.
Remember in late February when Juan Pablo Montoya crashed his car into a Jet Dryer at Daytona? Montoya's car is now in Earnhardt Jr's collection (although, probably not on this older image).