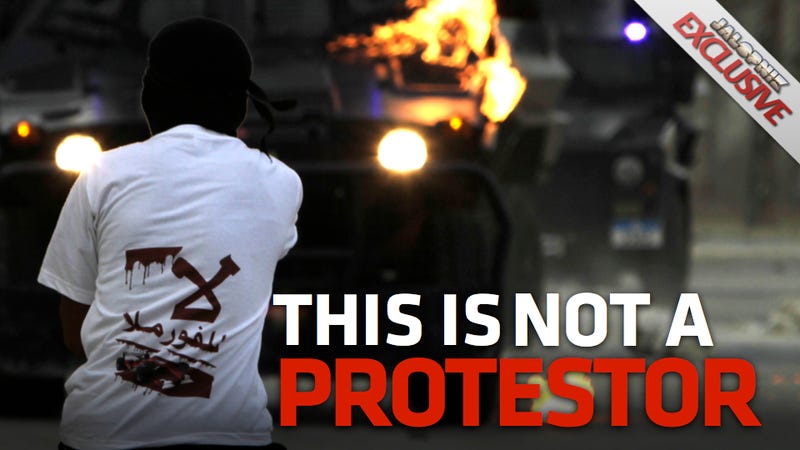 The man in the image above is a "saboteur" — not a pro-democracy protester.
And those fiery armored vehicles bearing down on him are "enlightened peace keepers" being trained to become a "highly modern and sensitive public security force" — not part of the brutal Bahraini security forces who killed at least 13 people in an uprising last year and a 14th protestor less than two weeks ago.
That is, at least if you're to believe emails sent to me by a former leading political editor from the United Kingdom whose job it is now to front for the Kingdom of Bahrain in their pursuit of better press from western outlets.
It was part of an orchestrated campaign by Bahrain's ruling elite who want the return of the Formula One race later this month that was cancelled last year when the country was one of many states involved in what the west has dubbed the "Arab Spring."