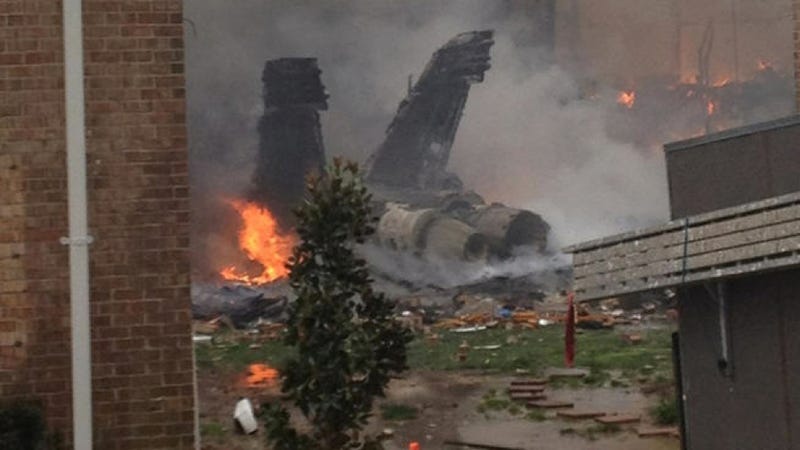 Reports are coming in that a Naval FA/18 Hornet jet fighter crashed into an apartment building in Virginia Beach, Virginia near Naval Airstation Oceana. A traffic cam video from a local news station shows smoke coming from off-camera near I-264.
A witness at the scene claims to have spoken to one of the pilots who said, "I'm sorry for crashing into your apartment complex." More below.
UPDATE 1 There's a livestream of the accident right here on WTKR-TV.
UPDATE 2: A photo added from WAVY who say that the two pilots ejected safely and were taken to a local hospital.
UPDATE 3 (1:27 PM EST): Now we have the video over on the left of the aftermath as black smoke billows out from the crashed jet.


UPDATE 4: New shot at the top showing the tail wreckage of the crashed F-18 via WKTR.
UPDATE 5 (1:29 PM EST): We're told of reports of "mass casualties" — but those could mean deaths or injuries. Also, Gizmodo spoke to Lieutenant Commander Mike Kafka from the US Navy: