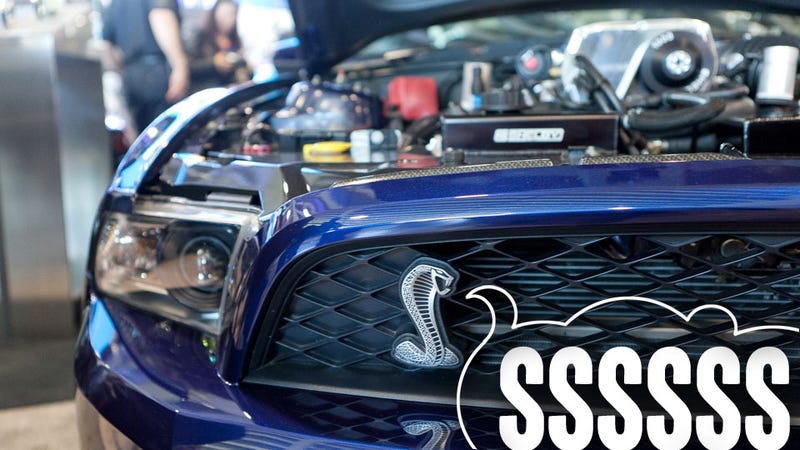 It's nice to know that there's still car customizers that will make a new model just because. No focus groups, no careful studies, just the very basic idea that some things would just be cool to do. Like making a 1000 HP car that's not a Veyron. Mostly because it's only $250,000.
The genesis of the new Shelby 1000 came about, according to Shelby VP Gary Patterson, when Carroll Shelby was testing the 850 HP Super Snake. The team, who had worked long and hard and were hoping for maybe, just maybe, a little bit of praise from the Big Man, instead were treated to one question from Shelby. "When are we getting 1000 horses?"
Back to work, everybody!
There's no rational reason why anyone would need 1000 (well, in street-legal trim, 950) horses. If you want to force your brains out the back of your head by stomping a pedal, you'd think the 850 HP Super Snake (which is the required donor car for a Shelby 1000, plus an extra $150K) would do the job just fine. And while it does, an extra 150 ponies certainly can't hurt.
The result is a brute of a car, but supposedly a surprising level of refinement. A new liquid-cooled Kenne Bell supercharger helps drag those extra horses out of the 5.4-liter V8 barn, and almost everything else gets a substantial upgrade to handle all the extra power. In fact, it works so well, they had to photoshop it just because no mere mortal can witness the awesomeness in person.