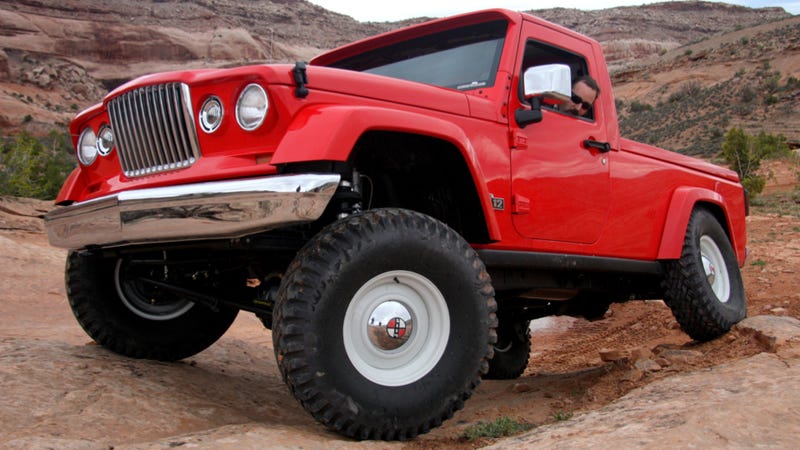 Ask any young boy to name their coolest car, they'll likely pick a Jeep or a truck. There's just something about both that hit all the right Cro-Magnon hot spots in any pre-pubescent boy's mind. But merge them together? Well, then you get possibly the greatest combination of utilitarianism and awesomeness in the world. Jeep's new Gladiator-inspired pickup concept — dubbed the J12 — is just such a machine. And I drove it in it's off-roading debut at the Easter Jeep Safari in Moab, Utah earlier this week.
Cue the Tim Allen guttural man-noises.
Full-size Jeep pickups or Jeep Wrangler pickups disappeared from Detroit's lineup after 1988, but the Chrysler-owned division's history-minded design team seems intent on bringing it back in classic form. Pricey JK8 Wrangler-to-pickup conversion kits directly from Jeep have been around since last year's Safari (and AEV's been building the amazing Brute conversion kit for years), but this week marked the eye-catching, bright red J12's first public foray onto some of the nation's more noteworthy trails.