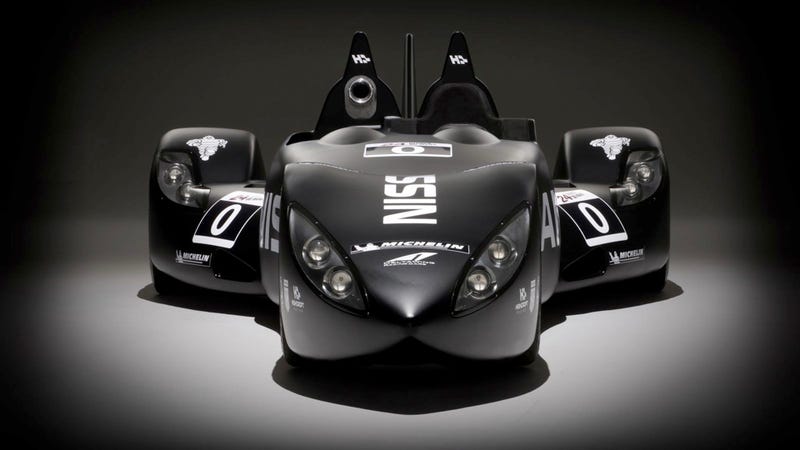 This is not a rocket ship. This is not the new Batmobile. This is not a life-sized pine car derby racer. This is not a concept car. No, this is the Nissan DeltaWing race car. This is the technological future of racing. Well, if it works.
Automotive evolution is boring. Cars get slightly bigger, slightly faster, slightly different ever year. The Nissan DeltaWing race car is a knife to the throat of gradual advancement. It is the antithesis of commonly held beliefs.
How does it work?
Developed first as a possible future Indy Car, the design put the rear wheels far out, the weight far back in the vehicle, and crammed the front wheels into a tiny aerodynamic nose.