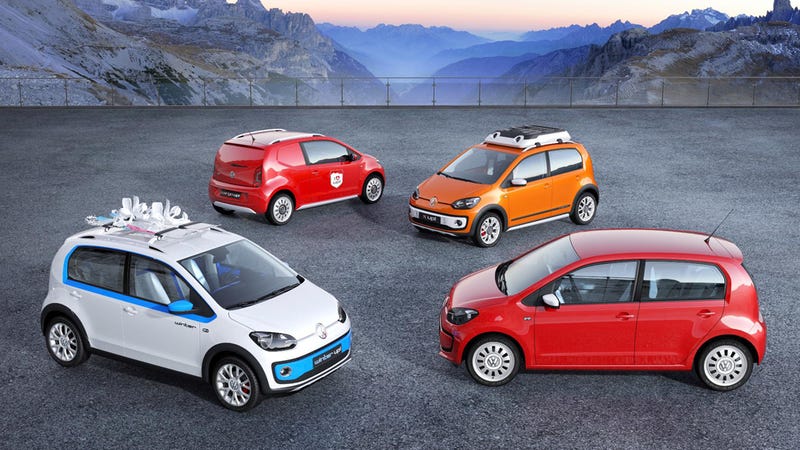 VW has sent out an unbelievably upbeat press release for its four new up! design studies: the swiss up!, the winter up!, the x up!, and the cargo up!. Silly names, right?
The swiss up! just looks like it's baiting for some swiss army knife-related puns, but the real joke is that it's just a lifted VW with a fancy paint job and some interior trimmings.
The winter up! is a more substantial concept, with a raised ride height and some underbody protection to make the little front-driver more capable in the snow. This could mean more than the one-inch lift on the swiss up! and VW's old cross up! concept, but we don't yet know. You also get some roof-mounted snowboards and new paint and trimmings.