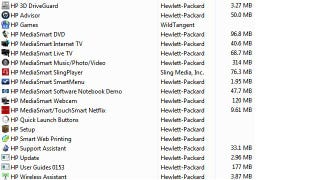 We live in the age of your-way-right-away. People expect individualistic whims and demands to be fulfilled immediately. More often then not, that potential problem is solved by giving people everything they could possibly want — and much more — up front as part of the deal.
On the one hand, it makes some sense: Who's going to complain about getting something, even if they're not going to use it? Why quibble with the extras? At the same time, some subtle issues: Doing this kind of thing is inelegant. It can really take a toll on a system's performance. There are significant, if non-obvious, expenses involved. This is, of course, as true for cars as for PCs.
A common belief among those at this site is that simpler and more straightforward solutions are better. If there are some compromises involved, favoring the car itself over the features works out better. The tendency to burden new vehicles with every imaginable gimmick to satiate some marketing type's clueless demands is a blight on the era.
And so pauljones speaks with a dignified, if slightly weary, voice of reason on what really matters in the face of yet another Porsche crossover: