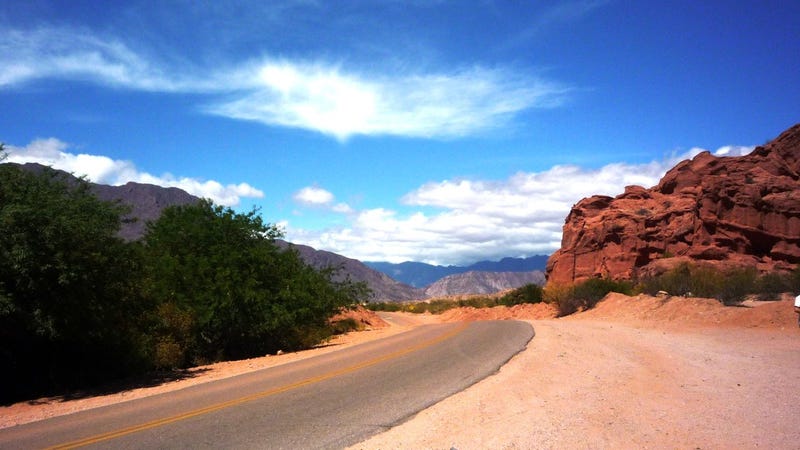 With the Southern Hemisphere fall on and most of the tourists heading up north, it's time yet again to head as far south as aeronautically possible, get a car, and do some driving in Argentina on some of the world's emptiest, most gorgeous roads. Like the one that takes you along the Quebrada de Cafayate, northwest Argentina's acid trip canyon.
The rationale for road trips in the Southern Hemisphere is a simple function of astronomy, geography and population density. The land mass below the Equator may only be half that of the Northern Hemisphere, but it is home to only 10% of the world's humans. Even if you subtract Antarctica, where driving is far from trivial, that translates to a lot of land and few people, with summer coming at the nadir of Northern Hemisphere life.
Where to, then? The Calchaquí Valley in northwest Argentina is home to a section of Ruta 40—the highway which connects the Bolivian border with the Straits of Magellan, over 3,000 miles away—a lot of crazy geography and excellent wines. It's a broad, flat valley about a mile above sea level. You can reach it driving north on Ruta 40 from Catamarca province, or take the scenic route I wrote about a year ago, from the lowland sugarcane city of Tucumán up the Río de los Sosa gorge, retracing Che Guavara's 1950 motorcycle trip.