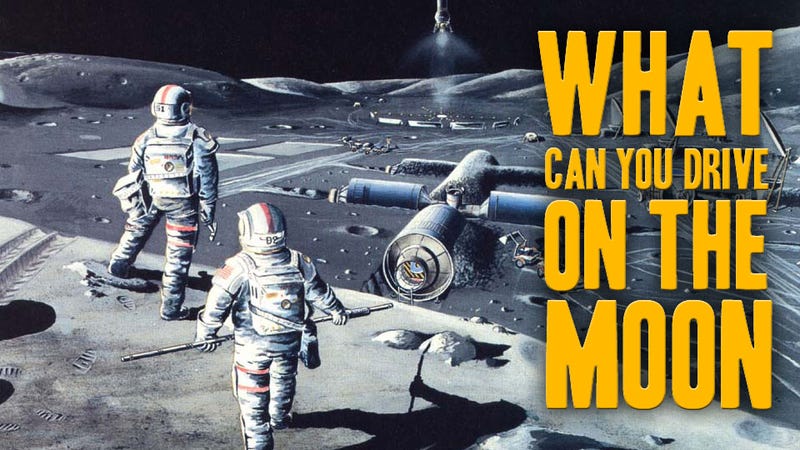 Editor's Note: This is the first of a new Jalopnik series called "Objects In Motion" where we pose car-related questions to our on-call physicist, Dr. Stephen Granade. This week we're asking him how to convert a car to work on the moon. —Ed.
There's been a surprising amount of talk lately about the idea of a permanent lunar base, thanks to one of the prospective presidential candidates. To keep this apolitical and still automotive-related, we'll just say the idea was put out there by the candidate most resembling Bibendum, the bulbous, white mascot of the Michelin tire company.
The idea of a permanent lunar base has been around a while, and I do think we will eventually have one. I'm not sure if we'll have one in eight years, but just for fun let's say we will, and then let's say you, dear reader, have decided to go (for various reasons, it's easier than the plan you had of faking your own death to get out of some, uh, situations), and then let's say you absolutely have to have a car when you're there. Because, duh.
There's no money to have a specially engineered lunar rover built like the new one NASA is proposing (We've got a budget crisis people!). And even if you could get one of the original lunar rovers, that thing's just too flimsy and slow (four 0.25 hp motors?) for the sorts of I'm-stuck-on-the-moon hooning you have planned. So are these crowd-sourced ideas. And this asteroid-leaping rover doesn't make any sense at all. So what are your options?