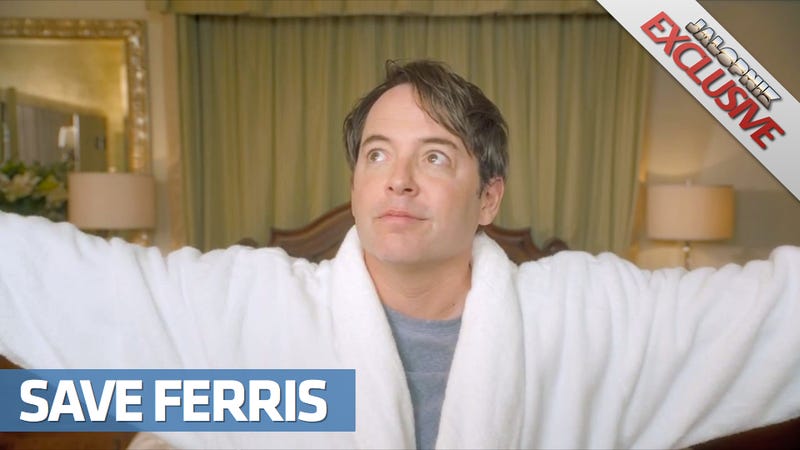 There's a lot of buzz right now for the clip above showing Matthew Broderick appearing to be a grown-up Ferris Bueller (bow-bow-chik-chika-chika sound effect included) looking to skip work for another day off.
While everyone thinks it's a teaser for a sequel to the hit flick "Ferris Bueller's Day Off" only Jalopnik can tell you it's not. No, it's for Honda. And that's not all.
UPDATE: We were right! The full Ferris Bueller Honda CR-V Super Bowl commercial can be found here.