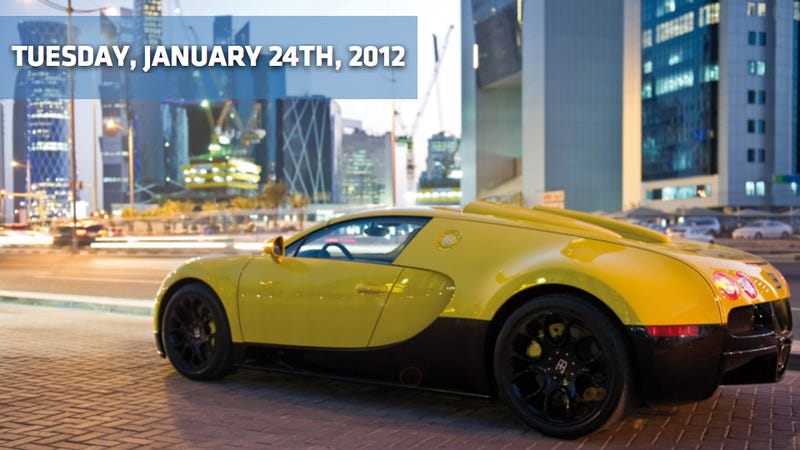 This is the Morning Shift, our one-stop daily roundup of all the auto news that's actually important — all in one place at 9:00 AM. Or, you could spend all day waiting for other sites to parcel it out to you one story at a time. Isn't your time more important?
---
1st Gear: Chrysler Plans New 200, Dodge Avenger, Jeep Compass, Liberty
Rumors of the demise of the Dodge Avenger appear to have been greatly exaggerated if the Detroit Free Press is correct. They claim Chrysler plans to introduce new midsize sedans to replace the Chrysler 200 and Dodge Avenger — plus new versions of the Compass and Liberty for 2013. All four will be based on the platform that underpins the Dart — and all four will be built in Toledo, Ohio. "It's gonna be a trail-rated, full-blooded Jeep that has its origins in the architecture of a sports car," Chrysler and Fiat CEO Sergio Marchionne said in an interview. Look Sergio, Fiat's compact platform may have birthed the Alfa Romeo Giulietta, but that certainly don't make it a sports car. Just sayin'... but didn't Chrysler already try the K-Car strategy once before?
---
2nd Gear: Special "P***y Magnet" Yellow Bugatti Veyron Grand Sport Debuts In Qatar
Another day, another new special edition of the Bugatti Veyron Grand Sport. This latest one-off, unveiled in Qatar, takes what Bugatti describes as — thanks to its 252-mph top speed — the world's fastest convertible, to a Nick Hogan-like level with a black and "P***y Magnet" yellow paint job. Inside there's matching yellow-tinted leather with black stitching on the seats, dashboard, steering wheel and gearshift. The center console is covered in black carbon fiber. Not a single change has been made to the drivetrain so output from the car's quad-turbocharged 8.0-liter W-16 engine sits at the same astonishing 1,001-horsepower mark. This one-off marks just one of the 150 Grand Sports destined for production — and apparently, according to Motor Authority, 105 are still unaccounted for. But expect some of those units to be set aside for the upcoming Veyron Grand Super Sport, expected to debut this March at the Geneva Motor Show. Pricing starts at $2.05 million.