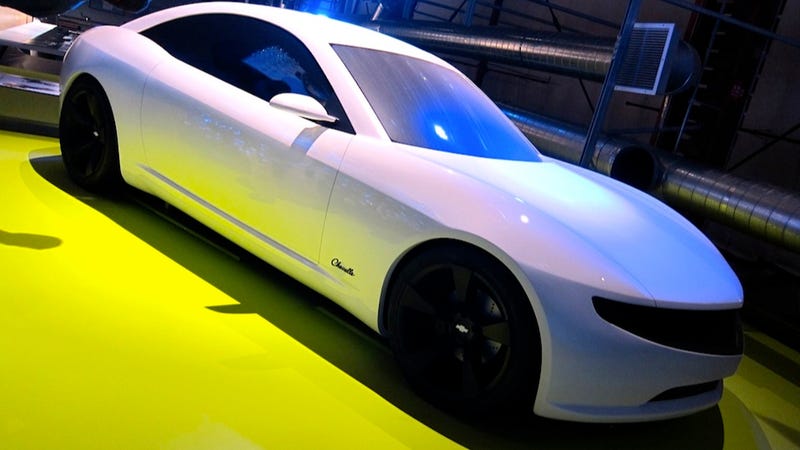 So we know that GM has some kind of a "surprise" concept they're bringing to next week's Detroit Auto Show. We're pretty sure it's a Chevrolet. But what else can we guess?
One source tells us he thinks it's a GMC concept. But we think that would be a better concept for, say, the Chicago Auto Show. No, we're told it'll be a Chevrolet. We're also pretty sure that it's a retro-styled compact-ish car. And by "compact-ish," I mean that it's smaller than a mid-size sedan but bigger than a toaster.
The big question now is what the name will be — if it is a Chevy. Chevelle's been popping up ever since the LA Auto Show two years ago where they showed us the concept styling buck for the Chevelle that never was. And then again ahead of last year's Chicago Auto Show.