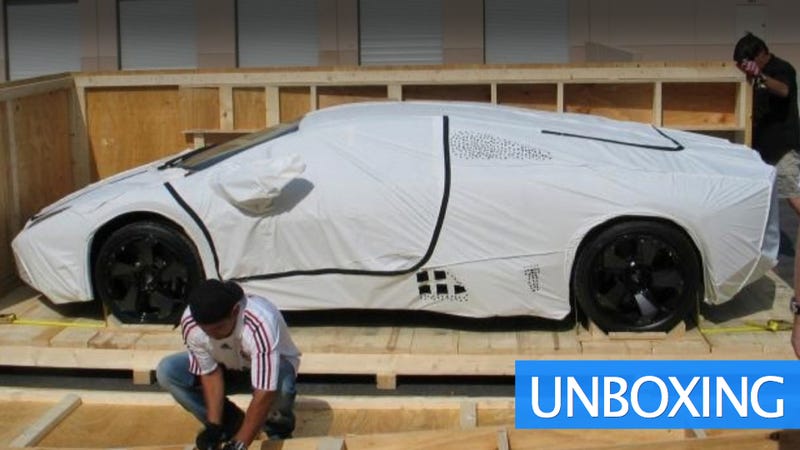 A set of photos showing the epic unboxing of a Lamborghini Reventón have popped up on Imgur and reddit in the past 24 hours. Here's the story behind this amazing set of four-year-old photos of a rare supercar being delivered — and why we're worried about where it is now.
The photos — in this most recent of online incarnations — have already been seen by over 5.3 million people due to over 13,000 up-votes on reddit. What they don't tell you is this event happened in 2008.
The Lamborghini Reventón is a Murcielago-based super-supercar the company only built 21 of back in 2008. They were for Lamborghini's best customers and most were immediately spoken for by lovers of the brand. At a price of $1.5 million they're expensive even by Lamborghini standards.