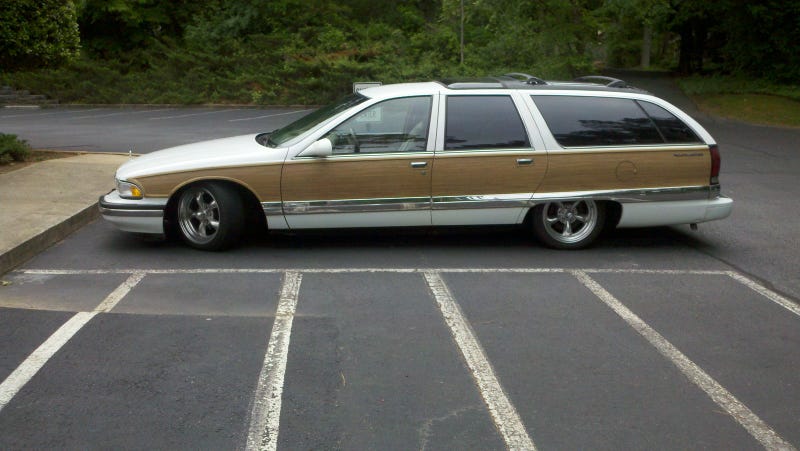 Whether you love it or hate it, there's no denying that the U.S. edition of Top Gear has one thing going for it and that's resident beard-wearer, Rutledge Wood. Now, it's rumored that today's Nice Price or Crack Pipe
'96 Roadmaster is the Rutster's, so it's got that going for it, but does its price give you wood?
The mighty mighty ZR1, the holy grail of C4 Corvette-dom, faster than pretty much every contemporary contender and with handling to match, if ever there was a car that begged - no, demanded - it be driven, this was the one. Except for yesterday's 1990 25-mile ZR1 which was really quite content to stay inside with its nose buried in some Anne McCaffery book while all the other kids were outside playing. Nerd. They say you have to use it or you will lose it, and with less than a trip to Starbucks and back on its clock, the consensus was that it had lost it, and 77% of you deemed its price to be crackalicious for something so desirable and yet so useless.