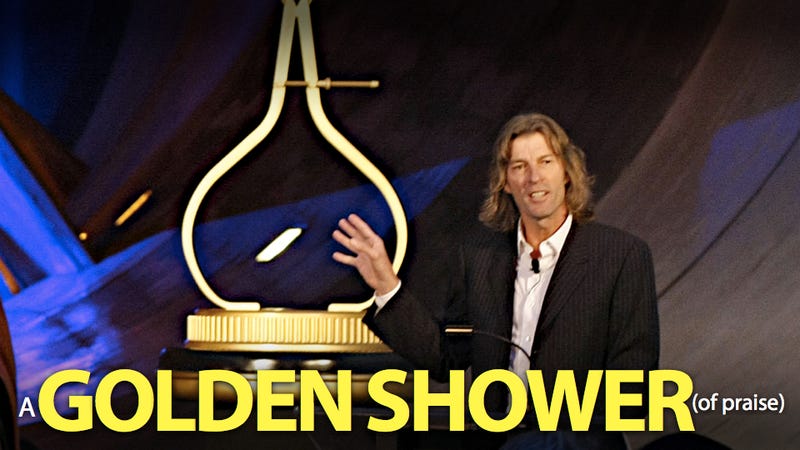 I've just picked Golden Corral as the 2012 Mike Spinelli Restaurant of the Year. Oh, I don't give a damn about quality, technology, product-use experience or any other childish bullshit like that. I care about profits, dude, big friggin' profits.
The point is that Golden Corral knows, better than any jerkoff celebrity chef, how to squeeze big dollars out of a slice of pork loin. They may never get a single James Beard award or Michelin star, but I'm sure they'll be drowning their sorrows in giant, steaming vats of million-dollar bills, thank you very much.
That's why I'm all for MotorTrend announcing minutes ago that the Volkswagen Passat is its 2012 Car of the Year. Who gives a crap about some snooty concept of "motoring." Screw motoring. If I'd wanted to "motor" I'd build an MGA out of aspen wood and copper tubing, and wear so much tweed that Magee of Donegal would open a factory in my living room.