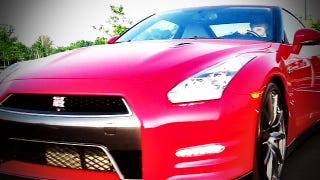 After 14 months and a couple thousand posts, this is my last week at Jalopnik. Hand over your yearbooks for a minute, and I promise to keep my pen drawings safe for work.
Most ex-Jalops leave like they're stumbling out of a rave hoping to avoid the post-church crowd at Denny's, and a few have just dropped the mic and ran. I'm moving on for prosaic reasons, and I admit I still love the place. This has been the most intense work of my career, and the most rewarding.
Much like their student loans, I owe an unpayable debt to Jalopnik's commenters. You learn the humility necessary for good reporting when you know your audience not only cares deeply enough to engage, but has the experience to tell you when you're way off. I'm proud of the stories I've written, but I have a feeling that of all of them, the post with the most lasting impact will be this one.