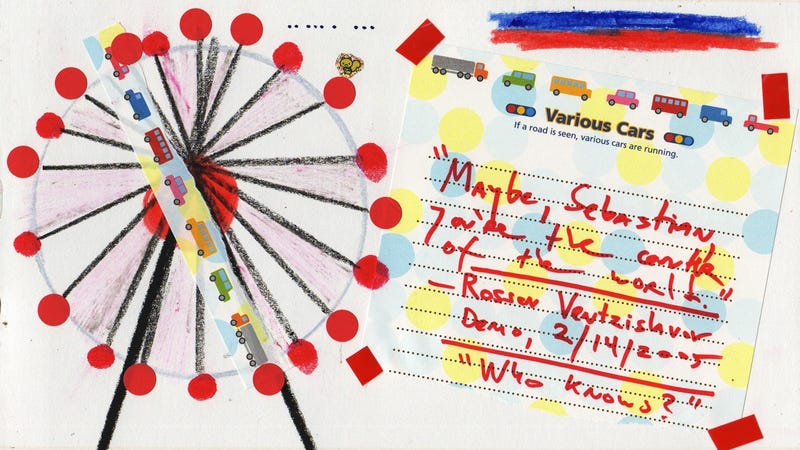 Welcome to the Suzuka edition of our financial advice column. Today is a wonderful day for all of those who've taken our recent tips. But before you blow all that newly minted money, here's some Formula One. Warning: spoilers.
You may have wondered, over the months, on the precise use of a column about Formula One rendered in crayon, colored pencil, watercolor pencil, soft pastel, gel pen, duct tape, chocolate wrapper, with the occasional strip of Dymo and scan of military map thrown in for good measure. Was it an offbeat art project? Not exactly. It was solid investment advice disguised as so many days in kindergarten.
Sebastian Vettel's win at the Turkish Grand Prix on May 8, his third after four races, made it pretty clear that he was going to defend his 2010 world title. Historical data paired with the life cycle of a Formula One car and the effervescent talent of Vettel all pointed to almost certain back-to-back titles. Back in May, you could place bets on that happening at odds of 1 to 1.4. If you did so, you have just earned a 40% return on your investment in five months, because Sebastian Vettel has formally become world champion at Suzuka. Congratulations, and please tell us about the weather on Bora Bora. I won't know about it, because, as a proper financial advisor, I did not take my own advice.