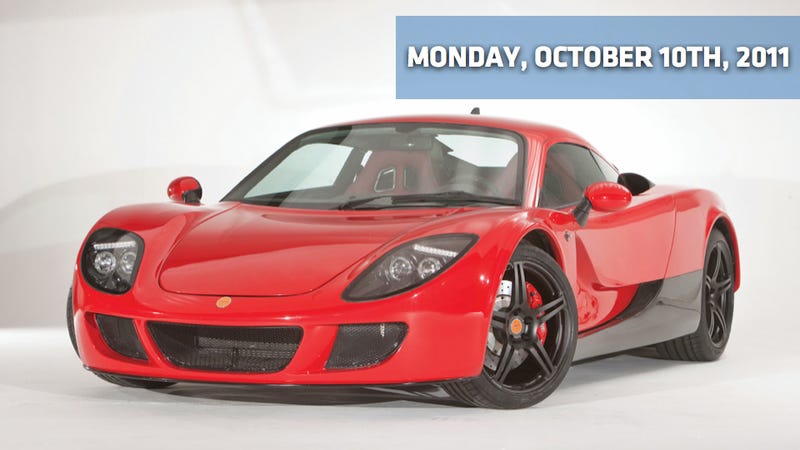 This is the Morning Shift, our one-stop daily roundup of all the auto news that's actually important — all in one place at 9:00 AM. Or, you could spend all day waiting for other sites to parcel it out to you one story at a time. Isn't your time more important?
---
1st Gear: Meet The New Farboud-Farbio-F400-Ginetta-G60!
This is the new Ginetta G60, a $106,000 rival for the Porsche 911 and Cayman, and a homegrown opponent for Jaguar's forthcoming XE sports car. If you recognize the Ginetta G60, you should. It started life as a Farboud, then became a Farbio when Chris Marsh (of Marcos fame) bought the rights. And now Ginetta owns the company and has completely redeveloped the car. For an engine, expect a 3.7-liter Ford 'Cyclone' V6 engine — the same engine used in the 185 MPH GT3 racing Ginetta — mounted in the middle, sending 310 horses and 288 torques to the rear wheels. We're told that the 0-to-60 time is 4.9 seconds, with top speed of somewhere upwards of 165 mph. The body is still all-F400, except with new carbon fiber cooling vents and a revised splitter.