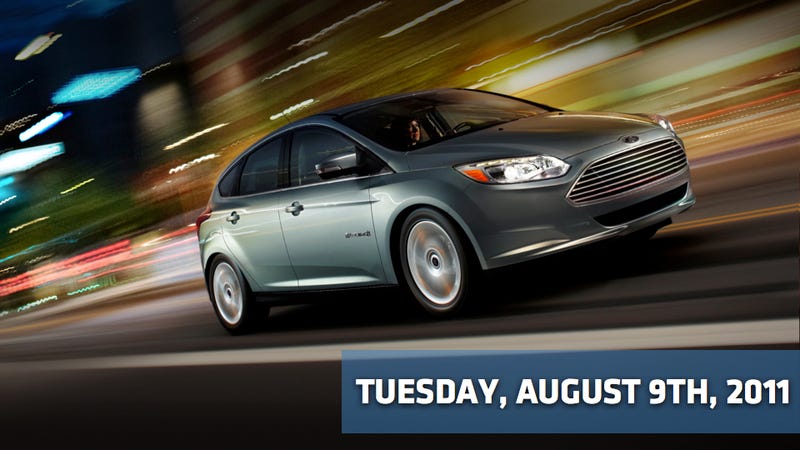 This is the Morning Shift, our one-stop daily roundup of all the auto news that's actually important — all in one place at 9:00 AM. Or, you could spend all day waiting for other sites to parcel it out to you one story at a time. Isn't your time more important?
---
1st Gear: On a day when stocks on Wall Street plunged with their sixth-largest one-day point drop, the auto industry wasn't spared and, in some cases, fared worse than market indexes. Investors shed auto stocks as Standard & Poor's decision on Friday to downgrade the long-term U.S. credit rating, compounded with sluggish unemployment figures and potential increases in interest rates, may slow the industry's recovery, analysts said. As the markets closed, the Dow Jones Industrial Average plummeted 635 points to 10,809, down 5.55%. General Motors stock plunged 6.6%, Ford Motor Co. was down 8.4% and AutoNation Inc. fell 6.5%.
---
2nd Gear: U.S. President Barack Obama's plan to improve fuel economy for heavy-duty trucks will probably aim to cut carbon-dioxide emissions by about 20% by 2018, said Glen Kedzie, vice president at the American Trucking Associations. The standard will probably set a 6% engine-efficiency improvement target, said Kedzie, who is also environmental counsel at the Arlington, Virginia-based industry group and has been briefed by the Environmental Protection Agency and the National Highway Traffic Safety Administration. The efficiency goals should help trucks improve fuel use to 7 or 7 1/2 miles per gallon by 2018, he said. "Over the last 20 to 25 years, we've been flatlining at 6 1/2 miles per gallon, and that's not a good way to go," Kedzie said in a telephone interview. "This is going to really help the industry overall. Everyone will move ahead and move on. We'll get used to it." Obama was scheduled to announce the first U.S. greenhouse-gas emissions rules for trucks today in Springfield, Virginia — but he cancelled the event — along with all public events today. Instead, it'll just be a conference call.
---
3rd Gear: Automotive News reports that the cost of raw materials such as steel, resins, rubber, copper and aluminum are rising, typically 10 to 20% from a year ago. According to a survey of 110 suppliers by IRN Inc., a consulting firm based in Grand Rapids, Mich.
---
4th Gear: Ford was reported yesterday to be pushing back the full launch of the 2012 Ford Focus Electric, according to a message posted on a Focus Forum from Ford marketing. That also explains some new material from the company which says, "2012 Focus electric; coming spring 2012." Originally, the Focus was supposed to launch in 19 markets, including New York, Los Angeles, Chicago, Detroit and Seattle. Now it'll just be New York and LA by 2011 — which, according to USA Today — was part of the original plan.