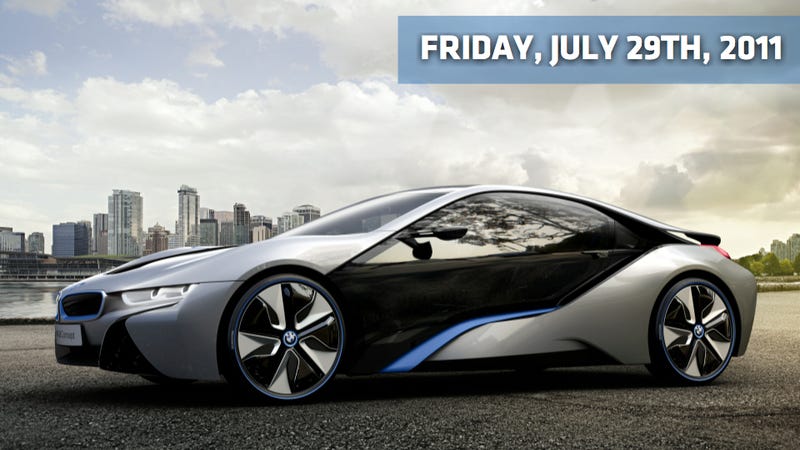 This is the Morning Shift, our one-stop daily roundup of all the auto news that's actually important — all in one place at 9:00 AM. Or, you could spend all day waiting for other sites to parcel it out to you one story at a time. Isn't your time more important?
---
1st Gear: Most of the world's largest automakers will join President Barack Obama at a ceremony this morning to endorse new U.S. fuel economy standards that will set an eventual average of 54.5 mpg by 2025. Execs from Detroit's Big Three, Toyota, Honda, Nissan and Hyundai, along with UAW President Bob King and California Gov. Jerry Brown — whose state regulators' agreement with the plan was still not cinched late Thursday — are all scheduled to embrace the proposal. There are two big exceptions according to The Detroit News: Volkswagen and Daimler, both of which object to the 5% annual increase in passenger car efficiency proposed by the rules as too stringent, especially when pickups and truck-based SUVs get lesser annual increases.
---
2nd Gear: The tougher U.S. fuel economy rules are a big motivation for BMW's unveiling of fresh electric and plug-in hybrid concepts this morning that foreshadow the company's first electric models due in 2013 and 2014. The electric-only i3 hatchback has a range of 93 miles driven by its rear wheels in a nod to BMW traditions. The i8 plug-in hybrid has a small 21-mile electric-only range, but a three-cylinder, 220hp gas engine can help power it to 62 mph in under 5 seconds, with the electric motor powering the front wheels and the gas engine driving the rear. Both cars use carbon fiber components to shed as much weight as possible, which BMW expects to preserve when it starts building the i3 in 2013 and the i8 in 2014.
---
3rd Gear: And while we're talking about it: After some delay, Ford has unveiled the latest version of its EcoBoost engine for the Ford Explorer, a 2-liter four-cylinder turbocharged mill that will pump 240 hp and 270 lb-ft of torque while sipping gas at 20 mpg city and 28 mpg highway. The efficiency figures make the EcoBoost Explorer the least gas-thirsty vehicle in its class — outside of the Toyota Highlander Hybrid, but even then the Toyota only bests the Explorer in city driving. Through June, Ford has sold 65,823 Explorers, more than the entire sales of the old model in 2010. Robocop's mom is a happening gal.