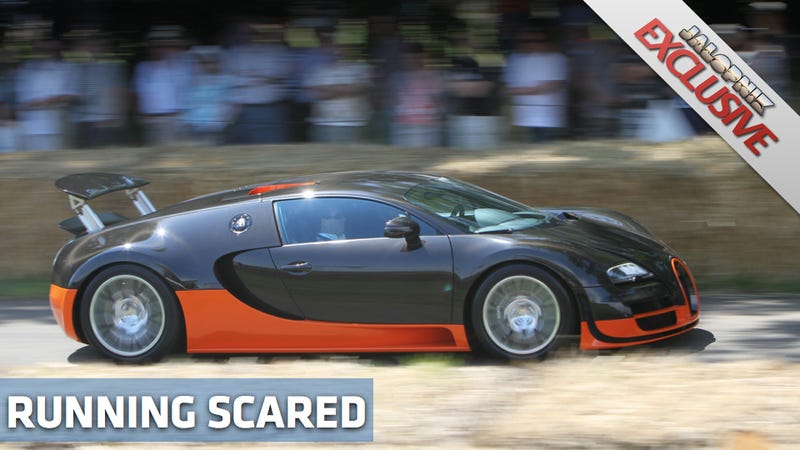 Remember the playground bully? The kid twice your size who repeated first grade just so he could be larger and stronger? In the automotive world, that bully's name is Bugatti, and I just saw him back down from a fight with something even more menacing.
I've had enough of Veyron this and the world's fastest car that. I'm over it. And so is John Hennessey. John has been shaking up the automotive playground since he first showed up years ago with his Hennessey Venom 1000 Twin Turbo, a 1,200-horsepower, V10 monster. Think 0-200 MPH in 20.2 seconds.
To call it a car was a serious understatement. It was a rocket meant to destroy automotive records. Those that have driven it still talk about it. The conversation starts with "You have no idea…"
Well that's how I described his new car, the Venom GT seen here in bright yellow, to my car friends. YOU HAVE NO IDEA. And it's pretty accurate. It's almost impossible to describe the Venom GT. The numbers provided by Hennessey help a little: 2,685 lbs. wet, 1,200 horsepower, and an even more insane 0-200 in 15.9 seconds. The last one needs to be repeated: