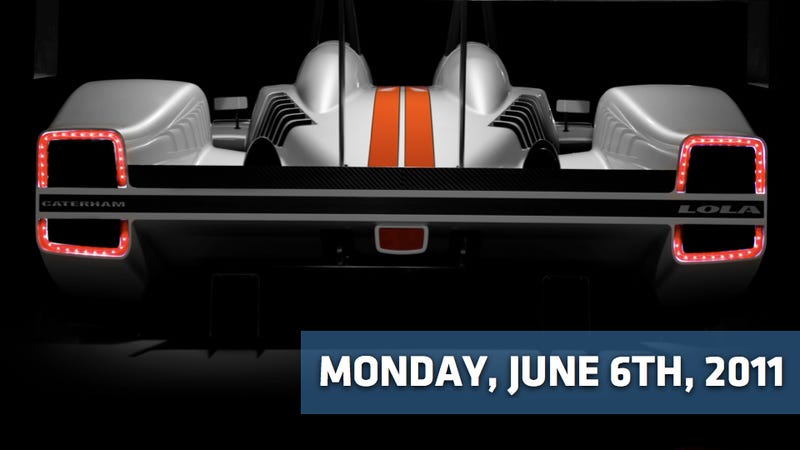 This is the Morning Shift, our one-stop daily roundup of all the auto news that's actually important — all in one place at 9:00 AM. Or, you could spend all day waiting for other sites to parcel it out to you one story at a time. Isn't your time more important?
---
1st Gear: According to an interview with the Detroit News, General Motors CEO Dan Akerson says the automaker is rethinking its brand strategy — aiming for just two global brands, Chevy and Cadillac. Although Chevy's product portfolio already has a global presence, Cadillac does not. Akerson explained that in order to boost sales of luxury cars, next summer will see the launch of two new Cadillacs: the full-size XTS, which will replace the DTS and STS; and an unnamed compact that's currently being called by many of us, the "ATS." Akerson then immediately cut the knees out from under both products by saying "They're not going to blow the doors off...but they will be very competitive." Huh. Sounds to me like they'll be changing the "Cadillac: Standard of the world" marketing tagline to "Cadillac: Competitive with the standard of the world" or even, "Cadillac: Not too shabby." Anyone have any better taglines considering these new lowered expectations on the part of Akerson?
---
2nd Gear: Caterham Cars has released the first series of dates on which racing drivers and trackday enthusiasts can get their hands on the new SP/300.R sports prototype. Potential SP/300.R owners will be able to track test the 300bhp, 180mph racer on the following dates that are, sadly, all in the UK: Saturday, August 27th, Wednesday, September 7th, or Wednesday, September 21st at Donington Park. Or, you can hit up Snetterton on Thursday, September 15th. Still want very badly.
---
3rd Gear: According to a new report by Autocar, the Audi Q5-based Porsche Cajun will feature a new twin-turbocharged 3.0-liter diesel V6 engine under development by Audi and set to debut early next year in the face-lifted Q5. The engine will reportedly feature output of 309 HP and 479 lb-ft of torque. But the engine won't be limited to just the Q5 and Cajun. Supposedly, it'll go in a slew of products — from the Audi A3 all the way up the size scale to the A8 and Q7. If you ask us, although it's probably not going to be able to generate enough power for the RS3, it certainly sounds like a great oil-burning option for the S3. A man can dream, can't he?
---
4th Gear: A major mid-cycle refresh for Toyota's all-conquering HiLux has emerged within weeks of the vital new model's debut at the Australian International Motor Show in Melbourne on July 1. Seen here in a leaked official image for the first time, the 2012 HiLux wears all-new bodywork from the A-pillar forward, including a revised front bumper, fresh bonnet and new front quarter panels.
---
5th Gear: Holy Ricardo Montalban, what a difference an ad campaign starring a white rapper from Detroit makes. The Chrysler 200 sedan was the leading seller among Chrysler brand vehicles in May. That's right: The vehicle formerly known as the Sebring — the much-maligned and loved-by-next-to-nobody Sebring — last month outsold the brand's perennial sales leader, the Town & Country minivan.
---
6th Gear: Saab Automobile has received another hot cash infusion from its new Chinese partner, Pang Da Automobile Trade Co., with an additional order for 630 vehicles worth 15 million euros, or about $21.6 million. They'll also be paying the money in advance of production. Well, that's certainly one way to help Saab's cash-flow woes without running afoul of regulators. And at over $34,000 per car, that ain't too shabby. Obviously they're not getting any kind of bulk rate discount, are they?
---
Reverse:
⏎ In case you missed it earlier this morning, here's the new Mini Cooper Coupe.