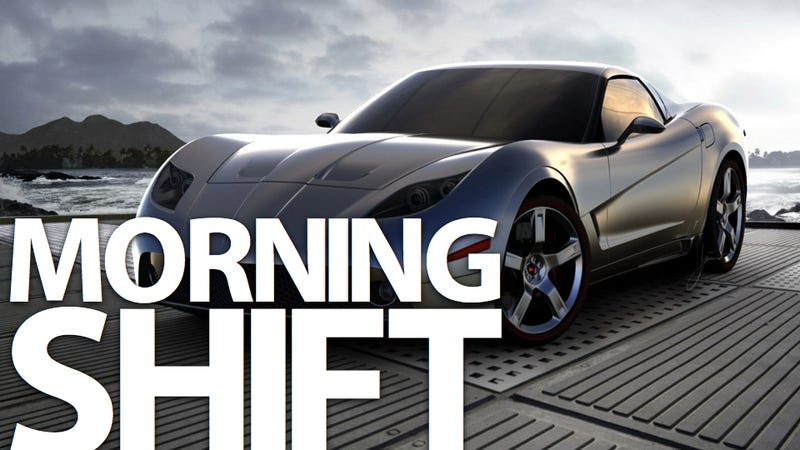 This is the Morning Shift, our one-stop daily roundup of all the auto news that's actually important — all in one place at 9:00 AM. Or, you could spend all day waiting for other sites to parse it out to you one story at a time. Isn't your time more important?
---
1st Gear: The Dutch industrial design firm Ugur Sahin Design took the wraps off the romantically named Soleil Anandi — a gorgeous-looking Corvette-based coupe concept designed to loosely be a continuation of the firm's Z03 Concept from way back in 2007. This latest two-door takes the taut lines of the Z03 Concept and refines them in a spectacular — and supposedly entirely production-ready — fashion. Ugur Sahin's coach-built creation will make its public debut at the 2011 Top Marques Show in Monaco later today before going into limited production.
---
2nd Gear: Ford's feeling the same pain as GM is, saying its Asia-Pacific operations will continue to feel effects from the Japanese earthquake, CEO Alan Mulally told reporters on Wednesday, following an event honoring him as Automotive Executive of the Year. "You will see us continue to update everybody, because we are very transparent about what we learn," Mulally said, after receiving the award from Norwegian supplier DNV Certification. "But it's still unfolding." And by the way, last year's winner of the SAE Automotive Executive of the Year was Elon Musk.
---
3rd Gear: Yeah, so this is the 2013 Chevrolet Malibu — yet again proving the old axiom that a mid-size designed by a committee will always look like a mid-size. Although we'll reserve our full reaction for after we've seen the car ourselves in person later today at an embargoed briefing (don't know why it's still embargoed as the car is — you know — right here), for the moment we're rather nonplussed.