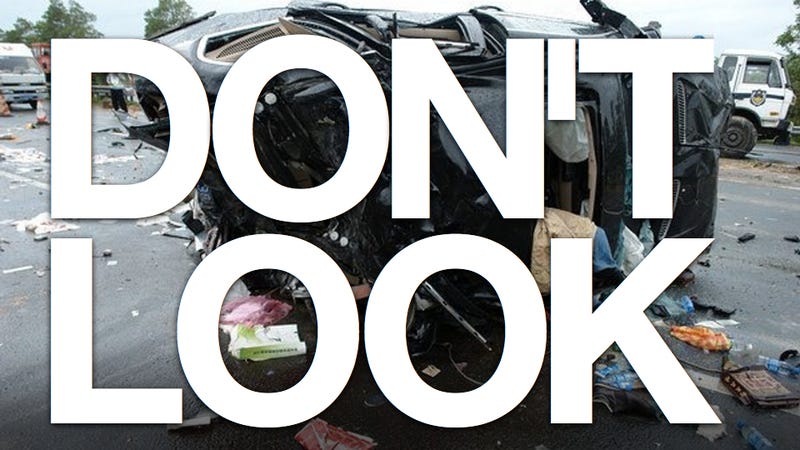 Recently, Chinese authorities created a horribly graphic accident compilation video from surveillance cameras to encourage safe driving. Over 12 million Chinese watched it online. Now it's making the rounds here. Why are people so obsessed with car crashes?
WARNING, graphic video below.
People love watching car crash videos, especially ones where we're assured no one is seriously hurt. But this Chinese crash video? Like others before it, they seem to attract more attention when there's some pain involved. And in the case of this graphic video, there's a lot of pain to go around — it's basically a snuff film. So why does this particular video engender so many viewers?