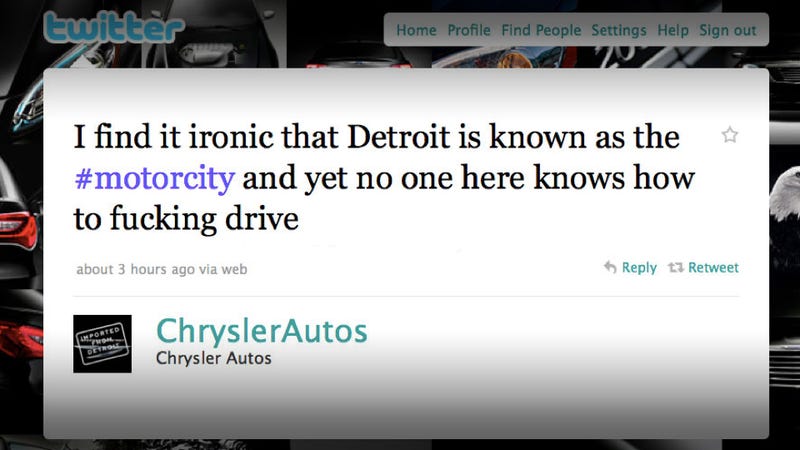 Someone in control of the official Chrysler account (@ChryslerAutos) apparently had a bad experience driving to work today and dropped one mother of an anti-Detroit tweet and some profanity on their 7,000+ followers. UPDATE
As you can see in this retweet, someone wrote "I find it ironic that Detroit is known as the #motorcity and yet no one here knows how to fucking drive."
Oops.
Kind of the wrong image to send from an organization so proud of their Detroit heritage they make Super Bowl Car Commercials completely premised on this idea.