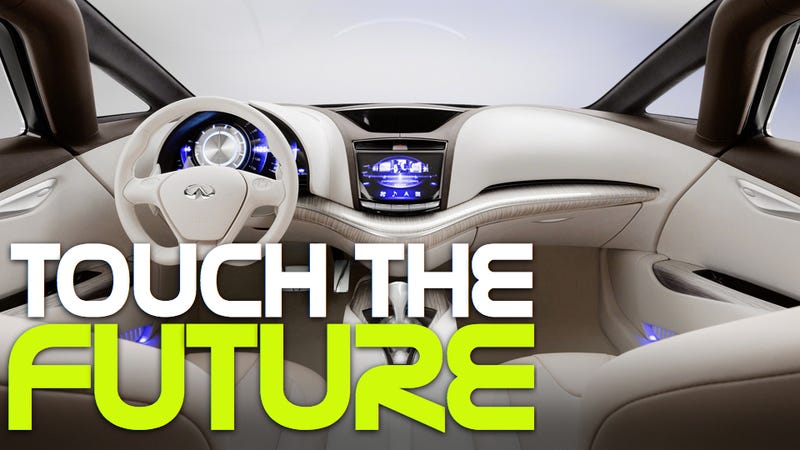 From microcars to high-end speedsters, future cars will share one common theme — controls through touch screens rather than buttons, if the concepts of last week's Geneva Motor Show are any indication.
So how do you control a car with no buttons? If you ask us, the only inputs you really need are the steering wheel, gearstick and pedals. Be that as it may, find out how auto designers think our future cars should be controlled in the gallery above.
Model: Range Rover Evoque
Status: Going into production this year
Controls: Auto designers have finally learned the gospel according to Steve Jobs: Buttons are ugly. The Evoque sports an 8-inch "dual-view" screen — able to show different images to the driver and passenger — but the field of buttons surrounding it look dated even though the car has yet to go into production.
Model: Volkswagen Bulli
Status: Concept, possible for production
Controls: By switching more functions behind touch screens, auto designers can eliminate the swatches of switches that have overtaken many vehicles. In the VW Bulli, a rework of the classic VW Microbus concept, designers have gone for this season's streamlined default: Simply build an iPad dock into the dash, and let apps handle all the entertaining, navigation and climate control duties. Also