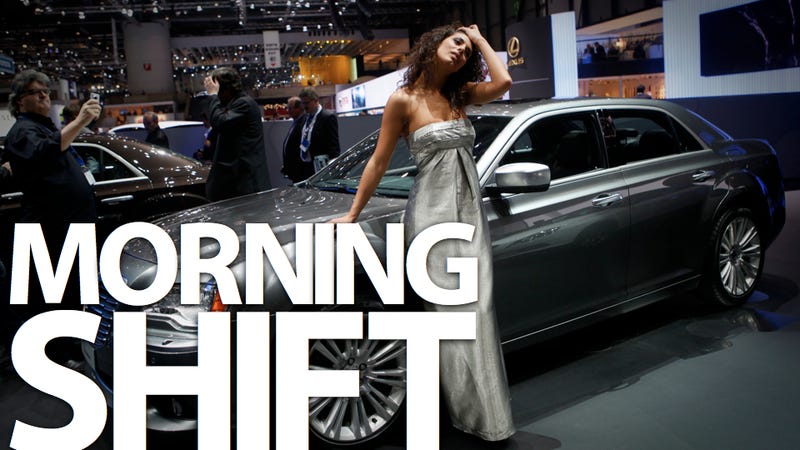 This is the Morning Shift, our one-stop daily roundup of all the auto news that's actually important — all in one place at 9:00 AM. Or, you could spend all day waiting for other sites to parse it out to you one story at a time. Isn't your time more important?
---
1st Gear: The Geneva Motor Show isn't the only big event with automotive ramifications going on over here in Europe today. There's also CeBIT 2011. Aside from being the name of the Black Eyed Peas next song, the Hanover techgasm is one of the world's top tech fairs. How important is it? Ford CEO Alan Mulally is there instead of here in Geneva. Why he'd ever want to miss this show, I have no idea. Wait, yes I do.
---
2nd Gear: The Lancer Evolution X will be the last Evo, according to Matt Prior from Autocar who spent a half-hour speaking with Gayu Eusegi, Mitsubishi's global product director. "There is still a demand [for the car]," he said, "but we must stop." Stop what? Making cars people want to buy? If this is true, we now hate you Mitsubishi. By the way, that sound you hear? That's Subaru cheering.
---
3rd Gear: We know how badly I love the Alfa Romeo 4C concept unveiled yesterday here at the Geneva Motor Show. My craving — and likely yours — will soon be sated. Not only is Alfa planning to build the hot little 40,000 Euro mid-engined Italian mini-supercar, Alfa Romeo CEO Harald Wester tells us it's coming to the United States. Oh dear god, I think I just orgasmed again. Do want SO badly.