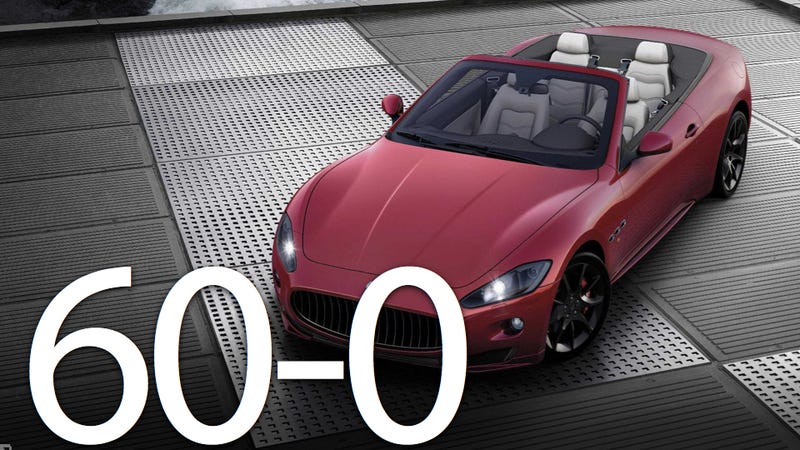 Welcome to 60-0, our end-of-day roundup post you can find every weekday at 5:00 PM-ish. It'll lasso up all the fast-moving auto stories from around the Internets and drag 'em to a screeching halt right here in one easy-to-find post. Never mind those other car sites — we've got everything you need right here.
---
60 MPH:Anytime you can say you're part of a "friction reduction campaign" it's probably signaling a good time, whether or not there's a Maserati involved. Of course we're talking about the Slip n' Slide. What did you think, potty brain.
---
50 MPH: Next time you hear "King of the Hammers," don't think it has anything to do with a hardware chain run by a flamboyant character who advertises on local cable. It's about extreme rock crawling, which looks downright Sisyphean to us. No, that doesn't mean they're a bunch of sissies.
---
40 MPH: Porsche may not want to admit it, but among German officials, longstanding P-car tuner Rüf is considered a manufacturer. That means it's eligible for government cash to develop electric cars. Uh-oh, that means the two companies are clashing head-on in the battle to develop a viable electric Porsche. Now, if anyone actually gave a shit, this could have gotten interesting.