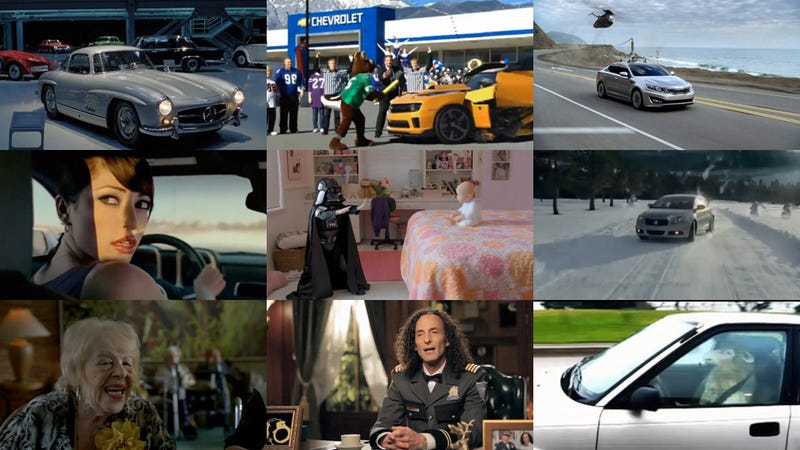 After a few dark years, automakers will be flooding the zone of this year's Super Bowl with more fancy advertisements than ever. But why wait for the game? Enjoy your viral marketing now, and our ratings from one to five stars on each:
---
The Star Wars Super Bowl commercial everyone will talk about
Already a hit, VW might have been able to save its money and just run it on the web to reach the same number of eyeballs. So what if remote start has been around for several years? ✩ ✩ ✩ ✩ ✩
---
Bumblebee transforms, kicks ass in Chevy Super Bowl ad
In many ways, this may be the most confusing ad of them all. Is Chevy selling Camaros, "Transformers 3" or the bravery of small-town mascots? And yet, like all Michael Bay productions, our lizard brains just don't seem to care. ✩ ✩ ✩ ✩
---
Mercedes-Benz SLS AMG Roadster debuts in creepy "homecoming" Super Bowl ad
Barn finds reanimate and Diddy's wheels break out to romp with dozens of models from Mercedes past and present. Hearwarming, if your definition of family films includes "Christine." ✩ ✩ ✩
---
Chevy Camaro gets hot for teacher in Super Bowl ad
Chevy will have five ads in this year's Super Bowl, and this one might not appear until after the game, even though it fits the mood perfectly. That said, Chevy does build vehicles other than Camaros. ✩ ✩ ✩
---
Kia's sci-fi Super Bowl ad stars aliens, Optima
You'll never see Kias quite the same again, and you certainly won't think as highly of "Stargate." ✩ ✩ ✩
---
Hyundai Super Bowl ad set in "anachronistic" city filled with retro toys
Hyundai's fourth quarter ad, set in an "Anachronistic City," falls flat in pushing for the Hyundai Sonata Hybrid by showing us a bunch of old school tech gadgets we actually wish we still had. ✩ ✩
---
Kenny G + Prison Sax = Audi Super Bowl Ad
Kenny G is this year's MC Hammer; the guy people forgot about until he shows up in a Super Bowl spot. Like "Lost," we're not really sure where this Audi thing is heading. Unlike "Lost," we're bracing for disappointment.
✩ ✩
---
Forgotten auto company runs old Super Bowl ad for unpronounceable car
Regardless of what's going on between the Packers and Steelers, millions of Americans will experience an epiphany in unison during this year's game: "What's a Kizashi?" ✩
---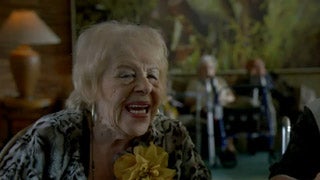 Other ads to come:
—
Chevy Cruze Eco gets pitched by senior citizens
—
Chrysler loses itself with Eminem for two minutes