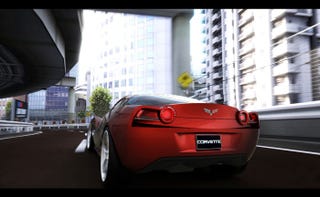 We're expecting to see the real thing in 2013 or 2014. But in the meantime this design student-penned concept envisions what the C6-replacing C7 Corvette could look like, adapting traditional design cues to more modern proportions.
At first, this concept from design student James Robbins looks like some fancy details on what's essentially a current-model American supercar. You know, LED taillights and whatnot. But, while the traditional long 'Vette hood, aggressive face and short tail are retained, the cabin grows in proportion to all that, suggesting a more human-friendly or wheelbase-unfriendly approach. We like the Alfa-esque rear fascia, but imagine GM's going to stick to tradition and spec four round taillights.
Our last C7 update came last year when Ray test drove the Corvette Stingray Concept and all we got was its designer, Tom Peters, saying the C7 wouldn't be based on that car.