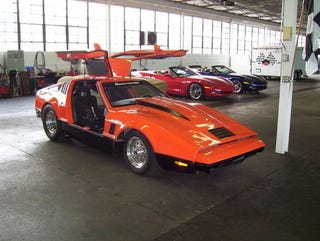 The concept behind the Bricklin SV-1 was to create a safe and efficient sports for the masses. This tubbed and 482 BBC V8-powered SV-1 is none of those things, and yet somehow the coolest SV-1 we've ever seen.
Here's the seller's description of the car, which probably ditched an already powerful 351 Windsor V8 for the big block Chevy.

And the best part is, should you lose your house after buying the SV-1, you can always live inside the rear tires.