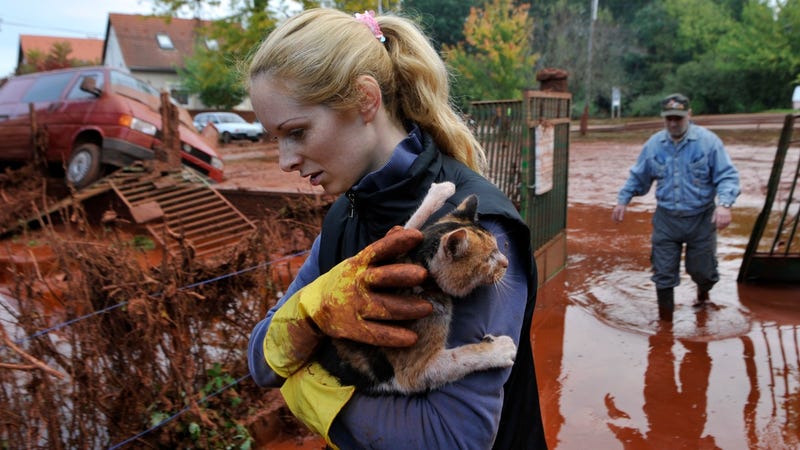 The morning after 35 million cubic feet of caustic waste devastated 15 square miles of Hungary, a group of petrolheads traveled to ground zero and set up a mobile kitchen. We lent a hand in a Ford Transit fire truck.
The Price of 5.0-Liter All-Aluminum Mustang V8's
The morning of October 5 dawned like any other Indian summer day on Kolontár, a community of 845 in hilly Western Hungary. For thiry years, its residents had lived
in the shadow of a 37-acre tailing pond for red mud owned by MAL Hungarian Aluminium, a local mining company. Shortly after noon, the northwest corner of the pond's dam collapsed, unleashing a humongous wave of rust-tinged lye on Kolontár and 15 square miles of Hungarian countryside. The wave of sludge killed nine people, injured 150, and damaged tens of millions of dollars worth of property. You have no doubt seen the pictures.
"I was out in the front yard trimming my lawn," Kolontár resident Zoli told me a week after the disaster. "Then I heard people screaming that the dam had burst. I was like, what dam? Then I saw the wave of red sludge. It reached ten feet high in places and kept flowing for 45 minutes."
Zoli is a member of V8 Cars, a club for Hungarian enthusiasts of big American cars who organize the annual American car festival in a disused military fort we've