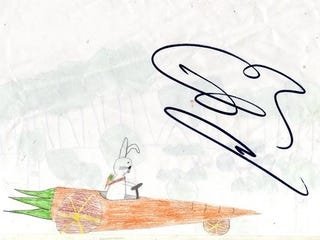 Lili is an 8-year-old Hungarian girl who blogs in English (!). She drew a rabbit driving a race carrot and got McLaren's world champion driver Jenson Button to sign it. This is her ultra-cute story.
Button was in Budapest for the weekend to race at the Hungarian Grand Prix, and as usual at F1 events, he was out in town giving signatures before the race. Instead of the usual magazine clipping, Lili arrived with a race carrot she'd drawn, driven by a serious-looking race bunny. Bridging the gap between her height and Button's lanky frame proved to be quite a challenge, as she recounts in her mischievous blogpost: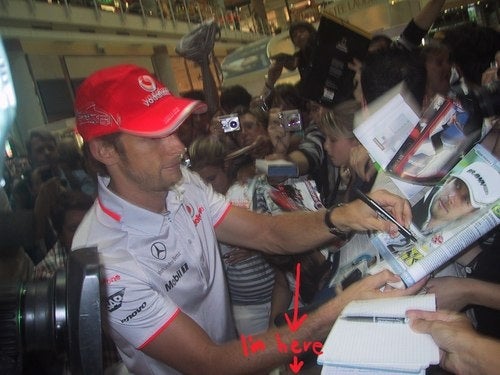 Totally awesome and unbearably cute. By the way, did you know that the phrase "race carrot or race car" is a genuine palindrome?
Photo Credit: Lili Pásztohy