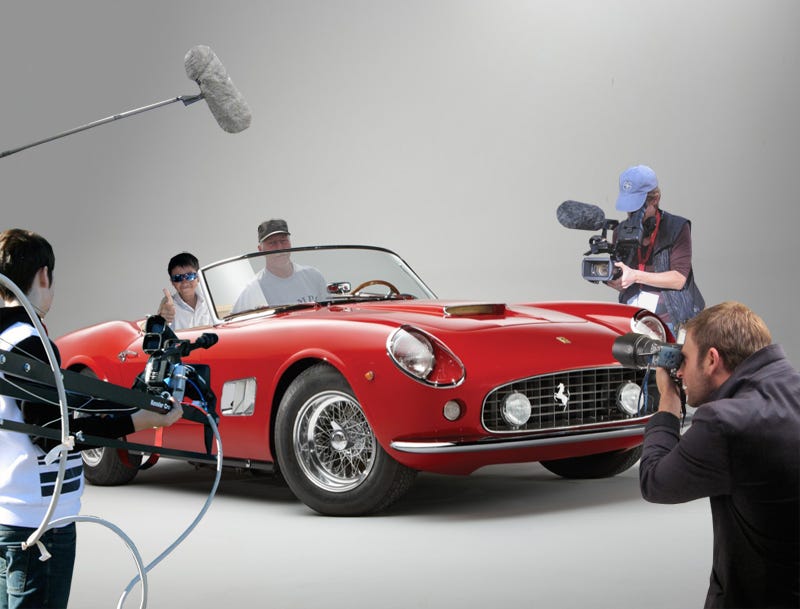 Today is Father's Day. To celebrate, we present you ten of the coolest and most memorable cars driven by TV and movie dads. Every so often, Hollywood does dad right. Ferrari 250 GT California, anyone?
10. Jack Campbell's Ferrari 550/575
TV Show/Movie: The Family Man, 2000
At the start of The Family Man, Nicolas Cage has no family. By the end of the film, he has seen what could have been and changed his ways. In the process, however, he has to give up his silver 550/575 Maranello. I'm all for redeeming main characters who go after the girl and make the right decision and all that, but I would have liked this movie a whole lot more if Nick Cage's character had been able to hold on to the Ferrari.
Photo credit: Supercars.de
9. Darth Vader's TIE Fighter
TV Show/Movie: Star Wars Episode IV: A New Hope, 1977
While it's not technically a car, and no one has revealed to Luke or Leia that they're brother and sister and ol' Darth is their Dad, Vader's TIE Fghter is still a pretty cool part of the Star Wars universe. It's a one-off prototype for an advanced class of TIE, most notably featuring shield generators (unlike the base TIE fighter), which saved his life following the end-of-film incident in one of the Death Star's trenches. It kept him alive so that he could drop a paternal bombshell on young Luke in the next film.
Photo credit: StarWars.pl
8.) Tim "The Toolman" Taylor's '33 Ford
TV Show/Movie: Home Improvement, 1991-1999
For Home Improvement's Tim Taylor, the garage provided a source of peace and quiet in an otherwise hectic home. Except when it caused even more trouble. Often the cause of fights between Tim and Jill Taylor, the '33 Ford hot rod you see here also brought Tim and his son Brad together. In one episode, Tim famously challenged Bob Vila to a drag race — before putting an engine in his car!
Photo credit: IMCDB.org
7. George Jetson's Aerocar
TV Show/Movie: The Jetsons, 1962-1963, 1985-1987
The Jetsons live in a world where we finally have flying cars. Flying cars that fold up into suitcases! How cool is that?! How is that even possible? I think that, in all my years of watching The Jetsons on TV after school or on weekend mornings, that was the part of the show that fascinated me the most. If, by the year 2062, we're not driving flying cars and living in apartment buildings on giant poles hundreds of feet in the air, I'm going to be very disappointed.