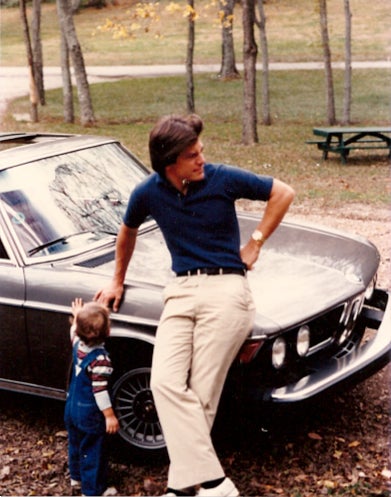 Father's Day is this Sunday. In honor of dads everywhere, we'd like to take a moment and consider where we'd be, car-wise, without our patresfamilias. This one's for you, pop.
If you have a pulse, then at one point, you had a dad. If you're here, you like cars. If you're lucky, the two are connected.
One way or another, we owe these guys a lot.
I don't remember the first time I saw my dad with a car, but I do remember the last. It was a few months ago in Chicago; I was staying with a few friends and helping re-prep (it had already competed and crashed out once) a roofless 1989 BMW 750iL for a 24 Hours of LeMons race. It was one of those all-nighter weekends where your brain gets sucked into a pile of welding slag and transmission fluid, never to return — we finished the car but didn't make the race, and all of us left the garage exhausted and miserable.