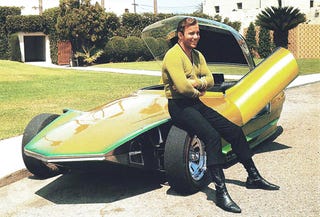 As Captain Kirk and T.J. Hooker, William Shatner personified on-screen cool, but he's also awesome in real life. Want proof? Just check out this list of his ten favorite cars.
This list was slowly revealed by Shatner himself via his Twitter account. We've shared it here simply because we love William Shatner. Click through to see his favorite cars and what we think they say about him.
As always, you can click here to see it in a non-gallery format.